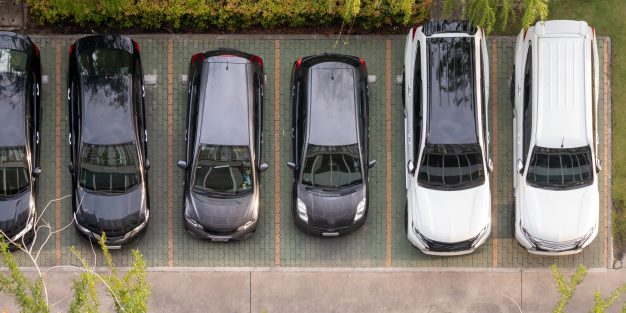 Parking Telecom's smart on-street parking solutions are complete parking technologies. They are an excellent way for the city government to improve the quality of city life, city environment and urban mobility. Meanwhile, they are the best method to manage their existing city parking stock efficiently.
In today's article, we will show you what "on-street parking" means. Also, what are the benefits of our smart on-street parking solutions? Let's see!
"On-street parking" meaning:
Тhe process of parking a vehicle on a street along with the sidewalk and paying charges. These parking charges (revenues) are collected by the city administration. An on-street parking stock needs parking meters, inspection by traffic police, etc. to function properly. The on-street parking stay is for a short time and usually, there is a maximum of hours for which you can park there.
Benefits of our Smart On-street Parking Solutions:
Real-time parking availability and occupancy
One of the advantages of our smart on-street parking solutions is that they provide parking operators and parking users with precise real-time and accurate information for parking zone occupancy, availability and pricing. All data is online and cloud-based.
There are some more benefits! The live information can be used for taking important decisions.  Or for making changes related to improving vehicle flow, reducing traffic and bettering parking enforcement quality and efficiency.
Not only that but parking users and parking operators can communicate real-time information through lots of different online channels.
Easy registration and reservation
Parking Telecom's on-street parking solutions offer super easy registration. All you need to do is to enter the parking zone number and your vehicle license plate number through our mobile app or browser.
Our on-street parking management system allows all parking users to book a parking spot in advance. That way they do not need to worry if they will find a parking space in the city center, for example. So, they do not have to circle looking for an empty parking spot.
There is no need to say that it means reduced congestion and air pollution.
eCommerce payment channels
Our smart on-street parking solutions offer many different eCommerce payment methods via mobile app or web payments. Thanks to our Parking Mobile App, parking users can easily pay for their parking stay. Or extend it without returning physically to their vehicle.
All that is possible by using your mobile phone, which removes the need of searching for cash or bank card terminals.
For the small number of parking users who find it difficult to make online payments, there is an easier way – ALPR parking meters!
Dynamic pricing
Parking Telecom's smart technology solutions and systems allow the integration of dynamic pricing. It means that one parking lot will offer different parking prices using artificial intelligence (AI). It will predict and take into consideration peak and non-peak times and congestion hot spots.
This functionality can help city government to manage parking zones efficiently. In addition, they can achieve a balance between peak and non-peak traffic hours. That in turn, will decrease traffic jams and will lead to the better and more effective utilization of the available on-street parking stocks.
ALPR based parking enforcement and back office
Automated License Plate Recognition (ALPR) technology is a parking enforcement system. It identifies the available and occupied paid on-street parking spaces. Also, it knows when payment is expected. If payment is not made on time, it is a signal for parking enforcement officers to come.
ALPR, as a part of our on-street parking solutions, allows better and careful monitoring of urban mobility, paid parking locations and preventing violations. It provides flexibility in parking zones organization, easier parking enforcement control and analysis of fine collections. As a result, the Automated License Plate Recognition helps for reducing the overall costs and the need of human resource.
Parking Management software
Our on-street parking solutions are cloud-based. They are powered by our smart parking management software. One of the benefits is the fact that Parking Telecom's software reduces the number of required management staff on-site. Also, the parking stock can be managed from any place around the world.
Our smart technology solution has many functionalities and offers big real-time data. So, thanks to our parking management system, the city administration will be able to make informed decisions for the effective organization of their parking zones.
Big Data
Parking Telecom's solutions provide big data as KPIs, real-time reports, statistics, analytics and predictive analytics. That is really important for the city government to see the whole picture of urban mobility and parking infrastructure and to improve the city environment.
In conclusion for our On-street Parking Solutions:
Smart on-street parking management is an essential part of smart mobility and smart city concepts. It helps for reducing congestion, air pollution and the number of cars, circling the city looking for an empty parking space.
The benefits of Parking Telecom's smart technology system are many, so you can learn more about our Smart On-street Parking Solutions here!
You can also follow us on Facebook, Instagram, LinkedIn and YouTube! Be the first to know about innovations in the smart parking industry!