PT Enforcement App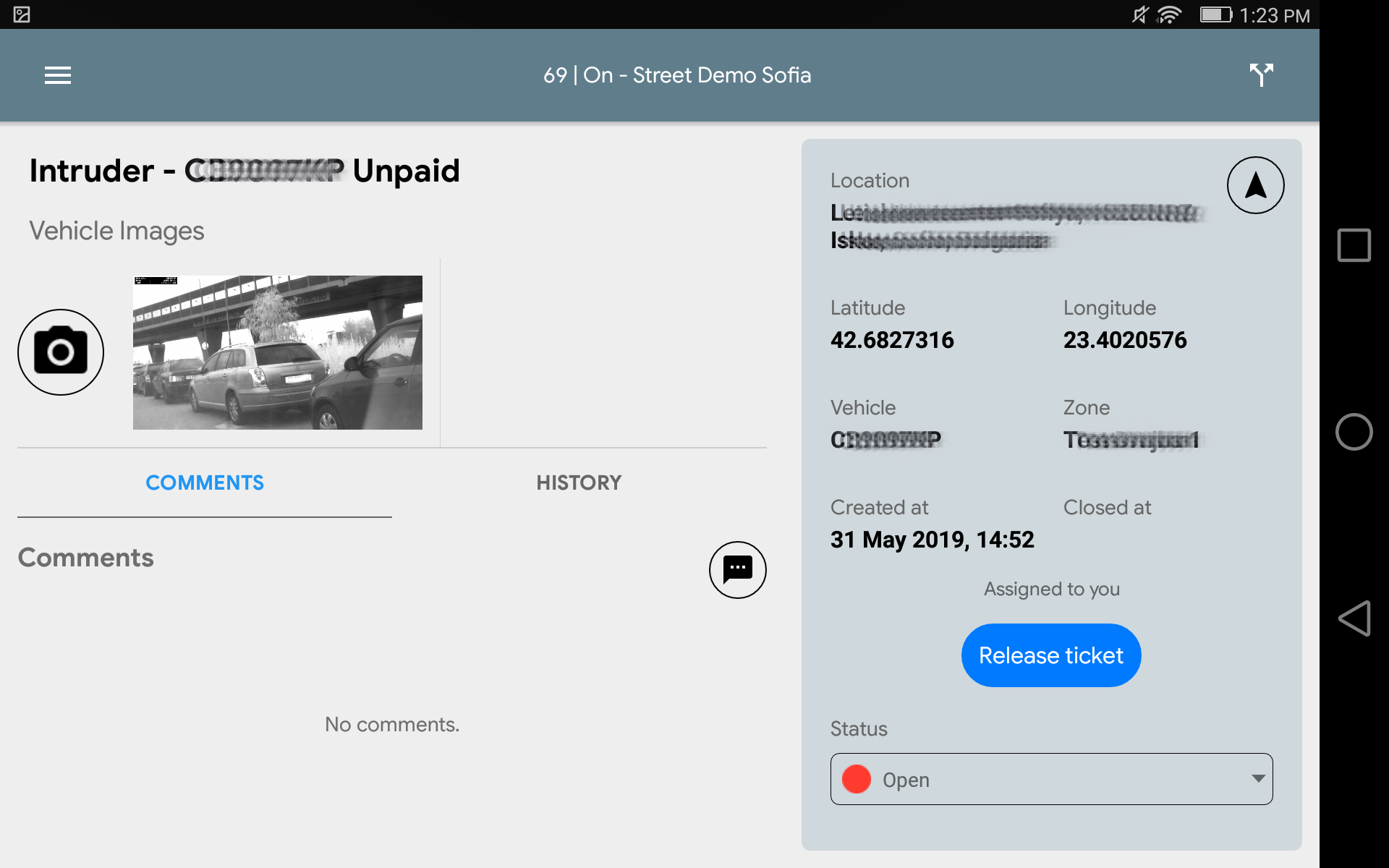 The Parking Telecom Enforcement Application receives information from the Parking Telecom Vehicle-mounted Patroller about the license plate numbers of the vehicles parked in the area, acquired via ALPR. This information is later matched with the database to check if the vehicle is eligible to park in the particular parking zone. If the vehicle is not eligible to park a ticket is created and visualized on the mobile device. Then a member of the enforcement staff can take the ticket for processing and issue an electronic fine or administer a sanction on-site.
The application keeps track of all occurrences of violation, following the entire process, from registering the violation, assigning it to a certain staff member to its ultimate resolution, be it a clamping, fine or the vehicle leaving before a sanction is administered. The system distinguishes between different parker categories and keeps statistical information on all cases and all staff members, which helps make informed managerial decisions about the day-to-day operations.
Automatic license plate recognition (ALPR)
Registers violations
Keeps track of the whole process
Monitors staff members
Statistical data on violations
Distinguishes between different parker categories
8" industry grade tablet

5" industrial grade handheld

Copyright © Parking Telecom Labs. All rights reserved.


Copyright © Parking Telecom Labs. All rights reserved.