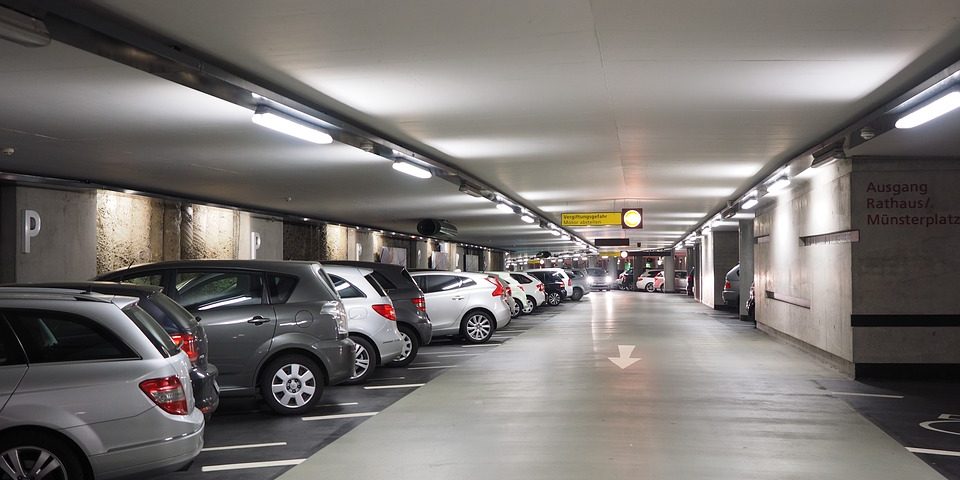 So, your customers will come back…
An attractive optimized parking lot is everything a parking owner needs and wants. But how to turn your parking facility into an attractive and 100% optimized parking lot?
The answer is smart technology, digitalization and some imagination! In this article, we will show you 8 tips that will help you to transform your parking lot in the favorite parking area of many customers! Let's start!
1. Digitalize your parking facility (Online finding, booking and payment)
One of the most important factors for a successful and optimized parking lot is to meet the needs of its customers many before they come to it physically. We live in a digital era and all your parking users are used to their digital devices and the everyday net surfing and online access to all the information needed.
That is why your parking facility should be available and easy to find online. It should provide the option of e-booking a parking space and paying for parking stay in advance through a mobile phone or another device. Thanks to our Parking Telecom Mobile App all this is fully possible!
2. Make it simple – less staff, more automatic process (Identification and registration methods)
The automatic registration and identification process means less on-site human resources for parking management staff and easier entry and exit for parking users. Our Complete Parking Telecom Off-street solution gives you a wide variety of standard and innovative ways of registration and identification. You can choose whatever you want, need and like as a solution to implement at the points of entry and exit:
Standard entry and exit with tickets
Virtual Parking Card
Bluetooth
Proximity Cards (RFID – Radio Frequency Identification)
Near-field Communication (NFC)
Dedicated Short-Range Communications (DSRC)
3. No more lost tickets and pressing a button on entry/exit (Ticketless parking solution)
Many parking users usually lost their parking tickets… In addition, pressing the button to take a ticket on entry/exit might be uncomfortable and it can slow the vehicle flow.
If you want your parking users to be satisfied, you definitely need a ticketless parking solution with digital tickets. The identification of your visitors can be done through our Mobile App, ALPR cameras and other methods mentioned above. The elimination of paper tickets will faster the vehicle flow, will make the entry/exit process more pleasant and will save you many costs. As a result, your parking users will not waste time and wait in queues when entering or leaving the parking spot.
4. Provide real-time data for available parking spaces (Parking guidance system)
To make your parking facility an amazing parking space, it should offer easy navigation. Our Parking Telecom solution includes Parking Guidance System (PGS). It is based on 3D mapping and variable message signs (VMS). The aim of this smart parking system is to provide information on how many parking spots are taken or available and to navigate effectively customers on the parking levels or areas. That eliminates the long circling for an empty parking space.
5. Offer various payment options to your parking users
Parking customers become more demanding, so your optimized parking lot should offer different payment options to meet most of your customers' needs. Our Complete Parking Telecom solution provides Multy-currency payments module including:
Via mobile phone (Parking mobile app)
Attended PoS and Unattended PoS (both cash and bank card payments)
Pay@Entry and Pay@Exit options, where the exit column serves as an unattended pay station, etc.
6. Make your parking facility secure
To attract more parking customers to your optimized parking lot, they should be sure that their vehicle is in a safe place. That is why you need to invest in a Smart Parking Management system. Thanks to it, you will be able to prevent parking violations and suspicious activity in your parking facility. This is possible thanks to ALPR / ALPN cameras (license plate recognition cameras) and many other modules.
7. Be responsible for the environment (CSR)
If your parking customers know that your optimized parking lot is "green" and is managed smartly for saving the environment, they will come back again. With our Parking Telecom solution, you will be corporate social responsible for the citizens, the urban mobility and the environment. A smart parking management system helps for reducing the city traffic, making the vehicle flow faster and reducing the used fuel and the driving time. That results in reduced emissions, lower carbon footprint and improved quality of city life.
8. Add some extras to your parking facility (Add-ons)
To make your parking facility more attractive and preferred, you can implement an EV charging option or carsharing program. You can also transform your parking lot with some professional art on the walls. Imagine the grey walls or one-colored walls of your parking facility turning into a street art masterpiece. It will give a soul to your parking lot.
In conclusion:
Upgrading and transforming your parking facility will bring it to life and will attract many parking users. The most important is to offer a whole new parking experience for your customers! That is what will make them come back again. Understand the needs of your customers and add value to your optimized parking lot.
We, from Parking Telecom, can help you to transform your parking facility into an amazing and attractive parking place. Our team will implement the best parking management system for your parking lot.
Learn more about our smart off-street parking solution here!
You can also follow us on Facebook, Instagram, LinkedIn and YouTube! to be the first to know about innovations in the smart parking industry!